Podcast: Play in new window | Download
Celebrate good time come on! The very first Super Hero Speak was published on 4/25/2013, so we are celebrating our one year anniversary in style with… a clip show!?! We want to take this week's episode to highlight some of the past guests and favorite moments we have had over the past year. We have had fun this year and hope to continue on as long as we can. A big thank you to all of our listeners over this past year and the best is yet to come. And if you are just joining us for the first time this week, this episode is the perfect jumping on point to get an idea of what we are all about.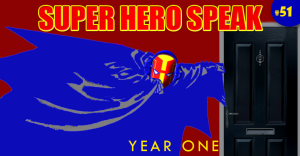 We are now available on http://www.comicrelated.com/ !
Follow us on Twitter: https://twitter.com/SuperHeroSpeak
Like us and leave feed back on Facebook: h...
Read More