Podcast: Play in new window | Download
Hey, we are the podcast of the month on Podcastland.com, thank you to everyone that voted for us!
This week Dave starts out by talking to Ben and John about his experience this past weekend at NY Comic Book Marketplace. While there he ran into Rich Buckler and they chatted about the use of his creation, Deathlok, on Agents of S.H.I.E.L.D. Then the guys talk about the latest comic book, movie and TV news. Like the new cast of the Fantastic Four reboot and  Mark Millar now saying he was wrong about Digital Comics, all this and more! So sit back and enjoy!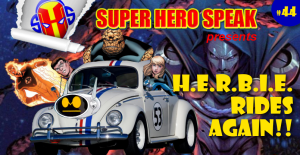 And as always please leave feedback on our Facebook page: https://www.facebook.com/Superherospeak
Read More