Podcast: Play in new window | Download
This week John, Dave and Ben sit down and discus all the latest news from Marvel and DC. Tony Stark is moving, the Falcon is taking over for Cap and Thor is now a woman!?! Does that make Thor the new Disney Princess? Also in this episode DC announces that their TV and Movie universes will be completely separate. Hear the guys discuss these along with all the latest comic book and movie news. So sit back and enjoy!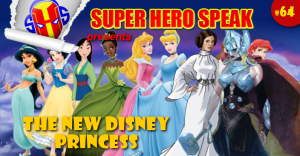 #stumpthegeekspeak question of last week: Who is the second oldest mutant in the Marvel Universe?
Answer: Turns out it is Apocalypse.
And the winner is Brent Yard! Congrats you are the geek of the week! Follow Brent on twitter here: https://twitter.com/bwyard
#stumpthegeekspeak question of the week: Which DC hero, introduced in 1...
Read More