Podcast: Play in new window | Download
Subscribe: Apple Podcasts | Android | RSS | More
And now for something a little different. Continuing with our coverage from Finger Lakes Comic Con we bring you Don Simpson reading an excerpt from his upcoming book Megaton Meltdown. Don Simpson is best known as the creator of the satirical superhero Megaton Man (featured in an unlikely reprint and starring in an all-new graphic novel, both coming in 2017) and the sober science-fiction saga Border Worlds (being completely collected with a new 30-page concluding chapter by Dover Graphic Novels for August 2017). Sit back and enjoy!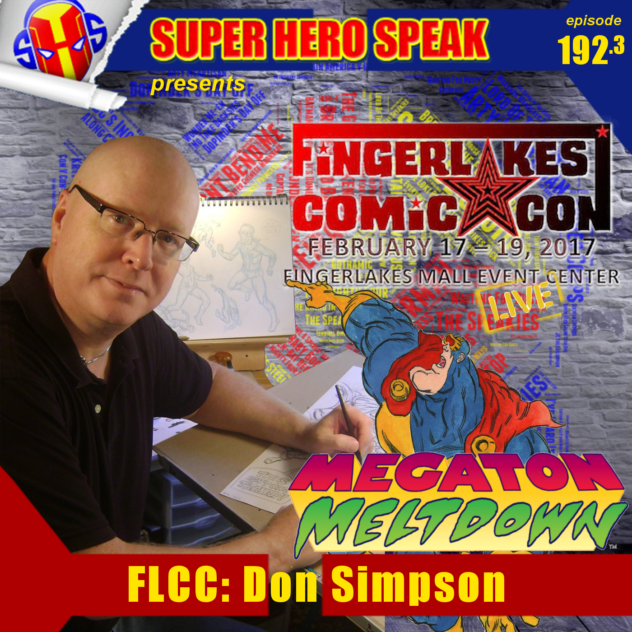 Follow Don on Twitter: https://twitter.com/donaldsimpson20
Please support us on Patreon: Become a Patron!
Join the conversation on Slack: https://shs-slack-signup.stamplayapp.com/
Follow us on Twitter: https://twitter.com/SuperHeroSpeak
Like us and leave feedback on Facebook: https://www.facebook.com/Superherospeak
Subscribe to
Super Hero Speak
Or subscribe with your favorite app by using the address below