Podcast: Play in new window | Download
Subscribe: Apple Podcasts | Android | RSS | More
This week the guys sit down with Richard Rivera the mad genius behind Stabbity Bunny, Richard Rivera. Richard tells us all about his career and the inspiration behind Stabbity. During the interview though we loose John due to a power outage, it wasn't the same without him. Sit back and enjoy, and check out Stabbity Bunny when you're done!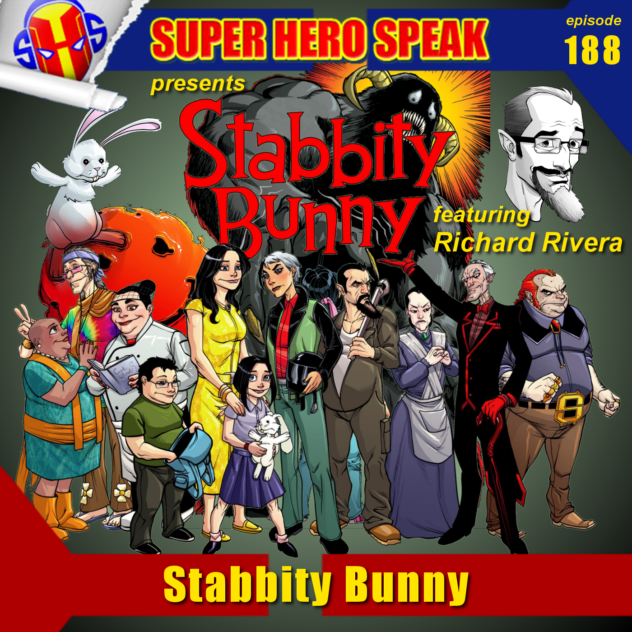 Stabbity Bunny on Twitter: https://twitter.com/stabbitybunny
Stabbity Bunny Website: http://www.stabbitybunny.com/
Please support us on Patreon: Become a Patron!
Join the conversation on Slack: https://shs-slack-signup.stamplayapp.com/
Follow us on Twitter: https://twitter.com/SuperHeroSpeak
Like us and leave feedback on Facebook: https://www.facebook.com/Superherospeak
Subscribe to
Super Hero Speak
Or subscribe with your favorite app by using the address below