Podcast: Play in new window | Download
Subscribe: iTunes | Android | RSS | More
And now for our final episode from Wizard World Philly 2017. This episode features interviews with Andi O'Connor (Drangonath series, Vaelinel series), Ray Wenck  (Danny Roth series, Live to Die Again) and Danny Fingeroth (Darkhawk, Spider-Man, Superman).  We had a lot of fun at WW Philly 2017 and can't wait to do it again next year! Don't forget to check out our new Teespring shop while you are here. So sit back and enjoy!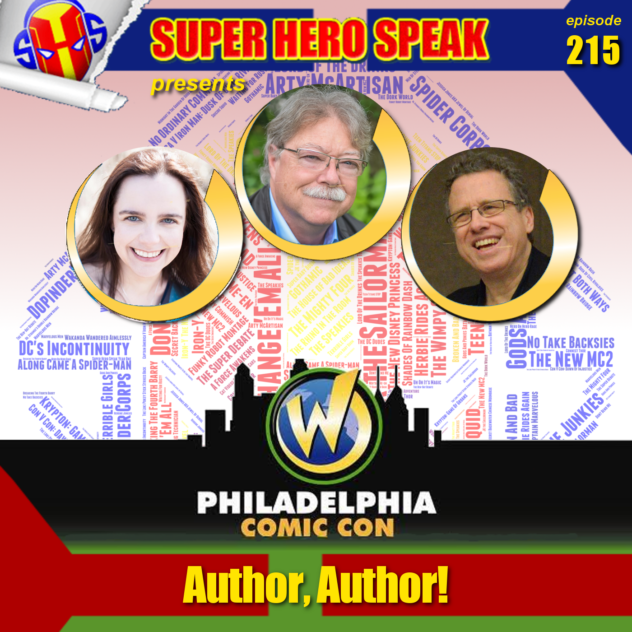 Andi's website: http://www.andioconnor.net/
Ray's website: http://www.raywenck.com/
Danny's Website: http://dannyfingeroth.com/
Support us by buying a really cool T-Shirt: https://teespring.com/stores/super-hero-speak
Support us on: Patreon: Become a Patron!
Join the conversation on Slack: https://shs-slack-signup.stamplayapp.com/
Follow us on Twitter: https://twitter.com/SuperHeroSpeak
Like us and leave feedback on Facebook: https://www.facebook.com/Superherospeak
Subscribe to
Super Hero Speak
Or subscribe with your favorite app by using the address below