Podcast: Play in new window | Download
Subscribe: Apple Podcasts | Android | RSS | More
This Panel from Finger Lakes Comic Con features friend of the show Rusty Gilligan. The guys talk about the differences between independent and big press comics. Well they try to talk about that but Rusty likes to derail things and then one of his friends, Tyger Smith,  jumped up on stage and interrupted the whole thing. But that's Comic Con! The guys still had a lot of fun and hope you enjoy!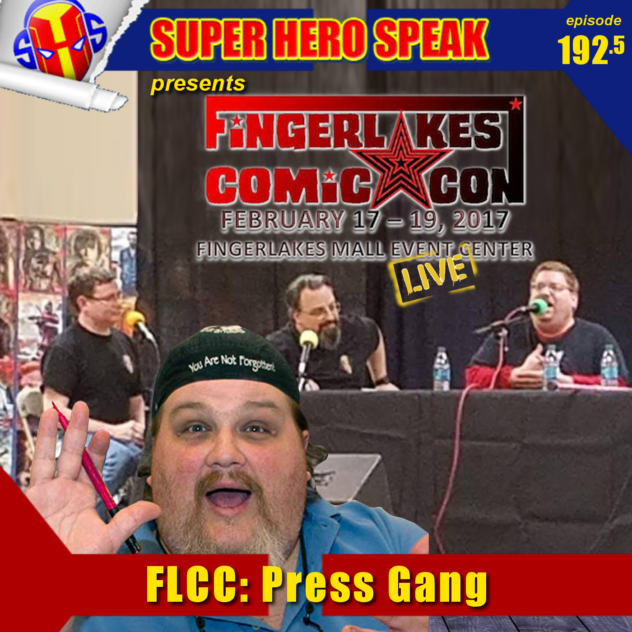 Rusty's website: http://www.macandtrouble.com/
Follow Rusty on Twitter here: https://twitter.com/macandtrouble
Tyger on Twitter: https://twitter.com/tygersmithuwc
Please support us on Patreon: Become a Patron!
Join the conversation on Slack: https://shs-slack-signup.stamplayapp.com/
Follow us on Twitter: https://twitter.com/SuperHeroSpeak
Like us and leave feedback on Facebook: https://www.facebook.com/Superherospeak
Subscribe to
Super Hero Speak
Or subscribe with your favorite app by using the address below